Dr. phil. Gisella M. Vorderobermeier
Certified translator for Russian and Spanish (diploma 2005 at IALT Leipzig). As a passionate and versatile "text worker", I have more than seven years' experience in university research and teaching (Ph.D. 2011), most recently in the position of assistant professor at the Department of Translation Studies at Karl-Franzens-Universität, Graz. During this time, I authored a number of essays, articles for encyclopaedia and reference books and reviews in the field of translation sociology in addition to a monograph on literary translators' career development in German-speaking countries (Budrich UniPress 2013). I also presented papers at various international academic conferences (Leipzig, Skopje, Mons, Berlin and Premuda island, amongst others).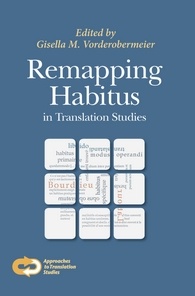 As (Co-)Editor of three collective volumes (one of which was published by Rodopi, Amsterdam / New York 2014) I have been able to gather profound experience with the "other side" of book production processes, in addition to which I have repeatedly acted as a peer-reviewer for prestigious international academic journals and book projects and have shared or had the sole responsibility for the conception and realization of a number of international academic events, of which the most recent was the symposium Remapping "Habitus" in Translation Studies with participants from eight different countries.

I also have extensive experience as supervisor of thesis writing (BA, diploma and MA) in relation to audio-visual translation, the sociology of translation, translation and politics and the analysis of translations of literary works by selected authors.

I have been working as a freelancer in cooperation with Konrad Vorderobermeier since 2014.

Memberships: ULV (UniversitätslehrerInnenverband / Association of University Teachers), Bücherfrauen e.V. (Women in Publishing), EST (European Society for Translation Studies), BDÜ (Bundesverband der Dolmetscher und Übersetzer / National Association of Translators and Interpreters in Germany), DNI (Deutsches Netzwerk der Indexer / German Indexers' Network).

Also visit me on: LinkedIn

and Academia.edu

Dr. phil. Konrad Vorderobermeier
Studied Philosophy, Political Science and German Philology at the Universities of Munich, Tübingen and Vienna. Visiting student at the University of Wellington in New Zealand.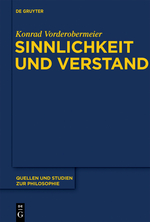 Doctorate on Kant at Humboldt-Universität, Berlin with a scholarship from the State of Berlin (Ph.D.; summa cum laude).

Publications: Sinnlichkeit und Verstand. Berlin/Boston: De Gruyter 2012.

Main interests: philosophy, politics, German and English literature, history of art and music, cultural history

Numerous internships and other work experience, as well as further training in the realms of press, publishing and media design. Freelance copy editor and layouter since 2012, including work for the publishing house De Gruyter.

In 2014, foundation of the Textbüro together with Gisella M. Vorderobermeier.
Portfolio
Our customers are publishing houses, organizations and business customers such as consultant agencies, as well as private customers. The main focus of our work is on the realization of scientific and other book projects.
Most recently we have contributed to the following book projects:
Producing (Translation, Editing and Typesetting):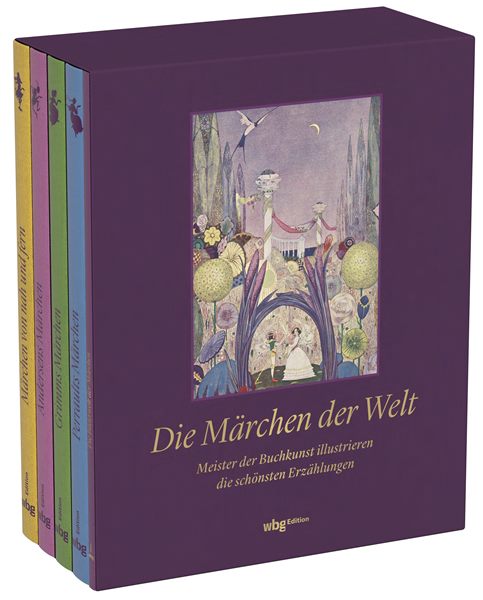 Die Märchen der Welt. Meister der Buchkunst illustrieren die schönsten Erzählungen von Grimm, Perrault und Andersen
With translations from Gisella M. Vorderobermeier
Darmstadt: wbg Edition 2022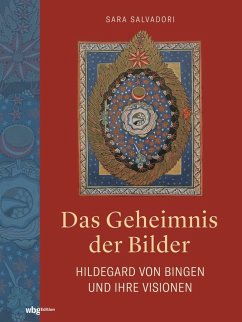 Salvadori, Sara:
Das Geheimnis der Bilder. Hildegard von Bingen und ihre Visionen
Translated by Gisella M. Vorderobermeier
Darmstadt: wbg Edition 2021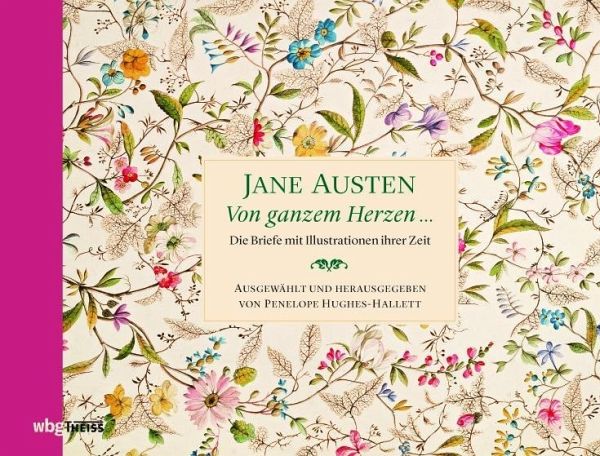 Austen, Jane:
Von ganzem Herzen ... Die Briefe mit Illustrationen ihrer Zeit
Introduction by Penelope Hughes-Hallett

Translated by Gisella M. Vorderobermeier
Darmstadt: wbg Theiss 2021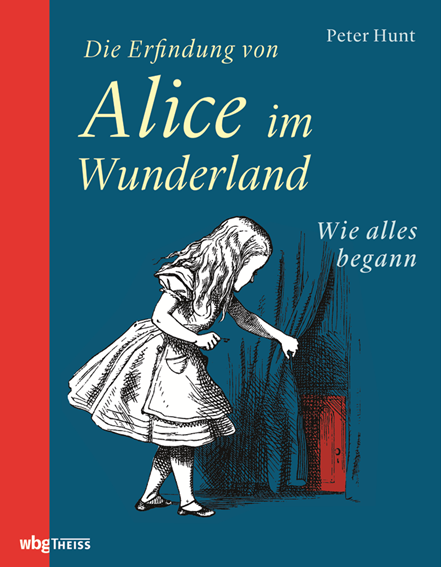 Hunt, Peter:
Die Erfindung von Alice im Wunderland. Wie alles begann
Translated by Gisella M. Vorderobermeier
Darmstadt: wbg Theiss 2021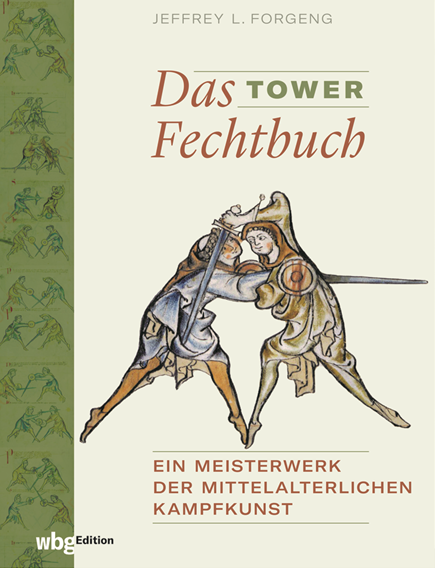 Forgeng, Jeffrey L.:
Das Tower Fechtbuch. Ein Meisterwerk der mittelalterlichen Kampfkunst
Translated by Gisella M. Vorderobermeier
Darmstadt: wbg Edition 2021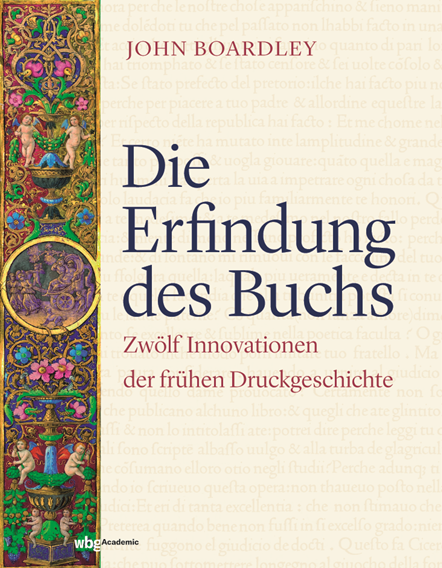 Boardley, John:
Die Erfindung des Buchs. Zwölf Innovationen der frühen Druckgeschichte
Translated by Gisella M. Vorderobermeier
Darmstadt: wbg Academic 2020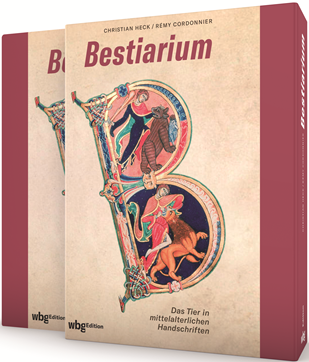 Heck, Christian/Cordonnier, Rémy:
Bestiarium. Das Tier in mittelalterlichen Handschriften
Translated by Gisella M. Vorderobermeier
Darmstadt: wbg Edition 2020
Menapace, Luc/Blatrix, Colette:
Im Garten Eden. Blumenträume aus 1000 Jahren
Translated by Gisella M. Vorderobermeier
Darmstadt: wbg Edition 2019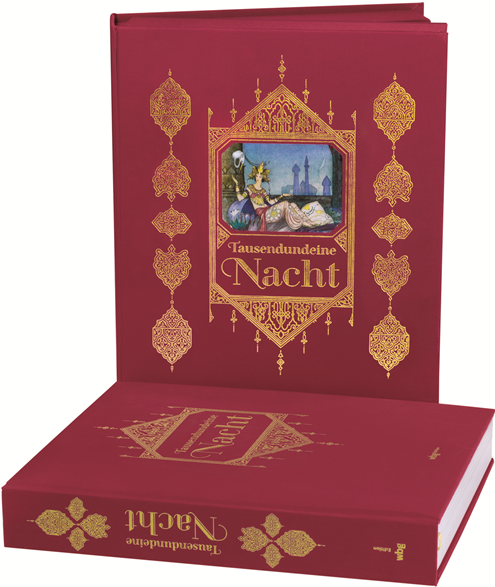 Tausendundeine Nacht
In cooperation with Margaret Sironval.
Introduction tanslated by Gisella M. Vorderobermeier
Darmstadt: wbg Edition 2019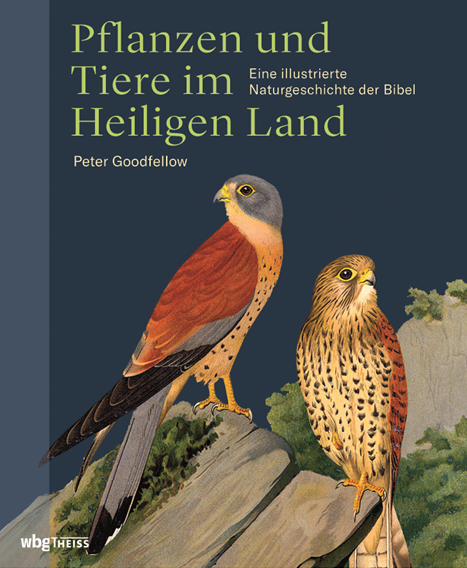 Goodfellow, Peter:
Pflanzen und Tiere im Heiligen Land. Eine illustrierte Naturgeschichte der Bibel
Translated by Gisella M. Vorderobermeier
Darmstadt: wbg Theiss 2019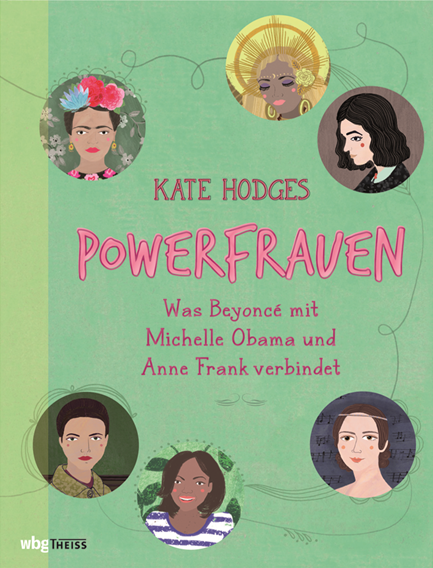 Hodges, Kate:
Powerfrauen. Was Beyoncé mit Michelle Obama und Anne Frank verbindet

Translated by Gisella M. Vorderobermeier
Darmstadt: wbg Theiss 2019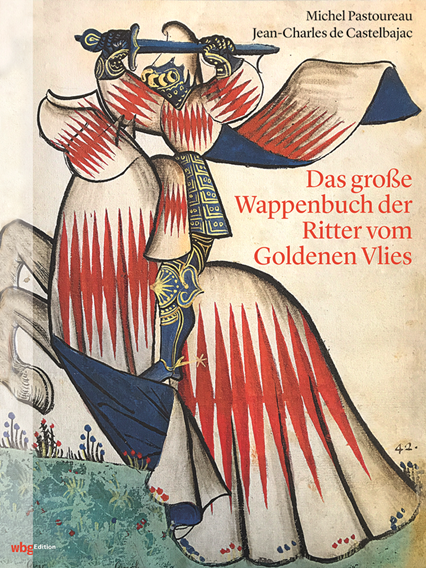 Pastoureau, Michel/Castelbajac, Jean-Charles de:
Das große Wappenbuch der Ritter vom Goldenen Vlies
Translated by Gisella M. Vorderobermeier
Darmstadt: wbg Edition 2018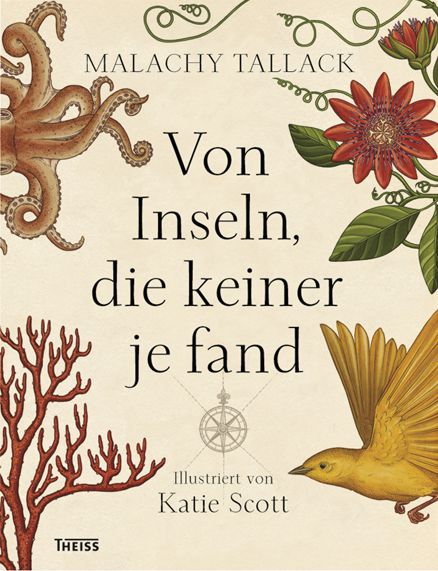 Tallack, Malachy (text) / Scott, Katie (illustrations):
Von Inseln, die keiner je fand
Translated by Gisella M. Vorderobermeier
Darmstadt: Theiss 2018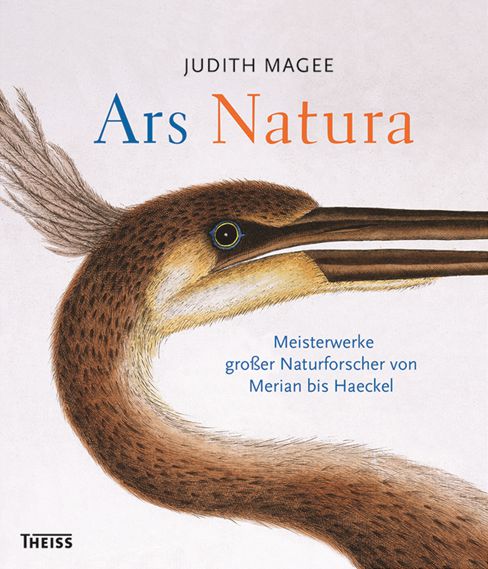 Magee, Judith:
Ars Natura. Meisterwerke großer Naturforscher von Merian bis Haeckel
Translated by Gisella M. Vorderobermeier
Darmstadt: Theiss 2017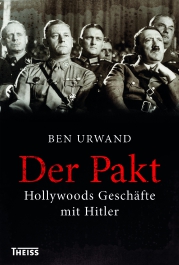 Urwand, Ben:
Der Pakt. Hollywoods Geschäfte mit Hitler
Translated by Gisella M. Vorderobermeier
Darmstadt: Theiss 2017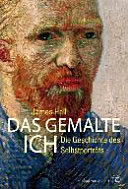 Hall, James:
Das gemalte Ich. Die Geschichte des Selbstporträts
Translated by Gisella M. Vorderobermeier
Darmstadt: Philipp von Zabern 2016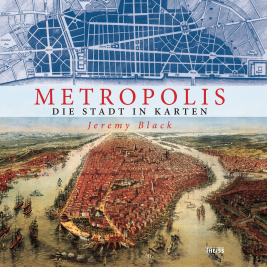 Black, Jeremy:
Metropolis. Die Stadt in Karten von Konstantinopel bis Brasília
Translated by Gisella M. Vorderobermeier
Darmstadt: Theiss 2016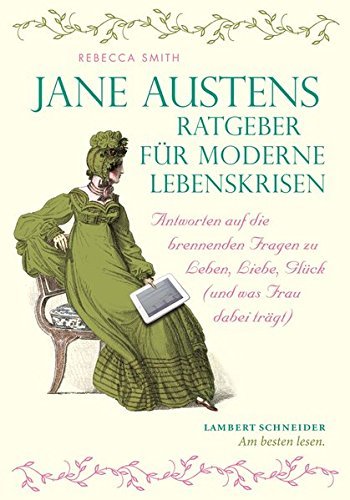 Smith, Rebecca:
Jane Austens Ratgeber für moderne Lebenskrisen. Antworten auf die brennenden Fragen zu Leben, Liebe, Glück (und was Frau dabei trägt)

Translated by Gisella M. Vorderobermeier
Darmstadt: Lambert Schneider 2016
Producing (Editing and Typesetting):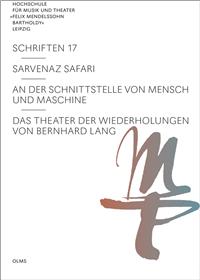 Safari, Sarvenaz:
An der Schnittstelle von Mensch und Maschine. Das Theater der Wiederholungen von Bernhard Lang
(= HMT "Felix Mendelssohn Bartholdy" Leipzig – Schriften 17)
Hildesheim/Zürich/New York: Olms 2020
[Editing/Typesetting]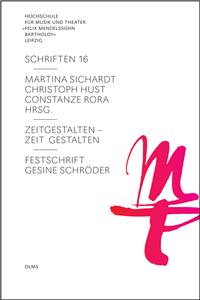 Sichardt, Martina/Hust, Christoph/Rora, Constanze (Eds.):
Zeitgestalten – Zeit gestalten. Festschrift für Gesine Schröder zum 60. Geburtstag (= HMT "Felix Mendelssohn Bartholdy" Leipzig – Schriften 16)
Hildesheim/Zürich/New York: Olms 2019
[Editing/Typesetting]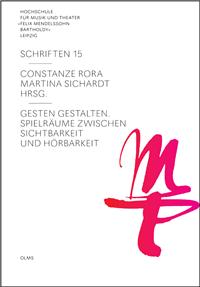 Rora, Constanze/Sichardt, Martina (Eds.):
Gesten gestalten – Spielräume zwischen Sichtbarkeit und Hörbarkeit
(= HMT "Felix Mendelssohn Bartholdy" Leipzig – Schriften 15)
Hildesheim/Zurich/New York: Olms 2018
[Editing/Typesetting]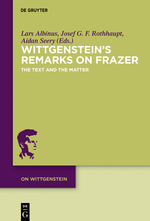 Albinus, Lars/Rothhaupt, Josef G. F./Seery, Aidan (Eds.):
Wittgenstein's Remarks on Frazer. The Text and the Matter
(= On Wittgenstein 3)
Berlin/Boston: De Gruyter 2016
[Copy-Editing/Typesetting]


Translation: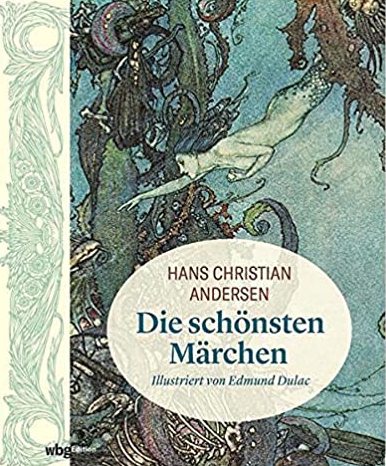 Andersen, Hans Christian
Die schönsten Märchen
Illustriert von Edmund Dulac
Preface and Introduction translated by Gisella M. Vorderobermeier
Darmstadt: wbg Edition 2022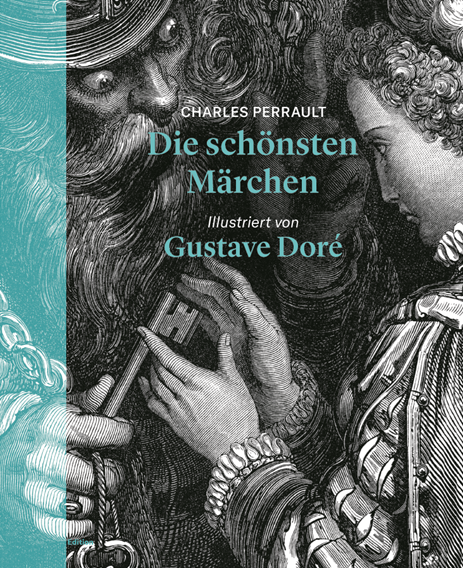 Perrault, Charles
Die schönsten Märchen
Illustriert von Gustave Doré
Introduction translated by Gisella M. Vorderobermeier
Darmstadt: wbg Edition 2020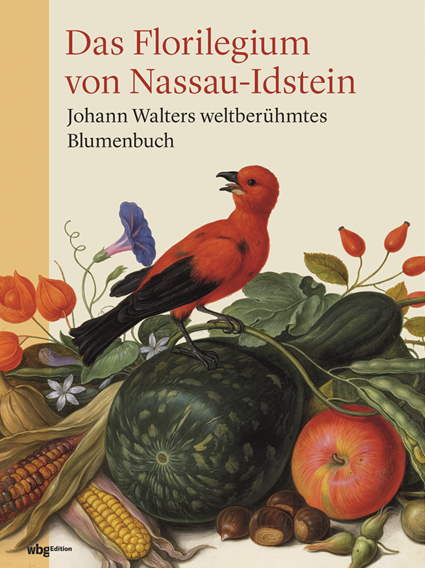 Beaumont-Maillet, Laure
Das Florilegium von Nassau-Idstein
Johann Walters weltberühmtes Blumenbuch
Translated by Gisella M. Vorderobermeier
Darmstadt: wbg Edition 2019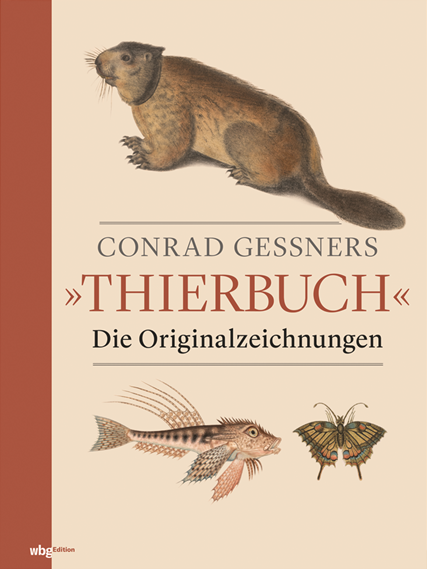 Conrad Gessners Thierbuch
Die Originalzeichnungen

Translated by Gisella M. Vorderobermeier
Ed. and with an introduction by Florike Egmond

Darmstadt: wbg Edition 2018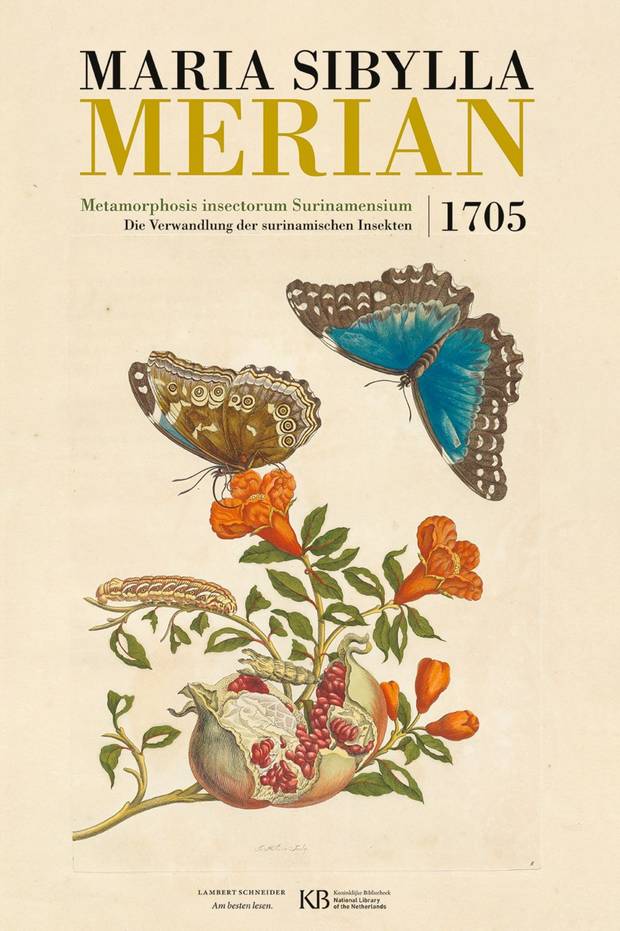 Merian, Maria Sibylla:
Metamorphosis insectorum Surinamensium. Die Verwandlung der surinamischen Insekten 1705
Translation of the scholarly introduction by
Gisella M. Vorderobermeier
Darmstadt: Lambert Schneider 2016
Editing/Proofreading/Copy-Editing: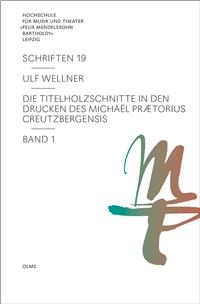 Wellner, Ulf:
Die Titelholzschnitte in den Drucken des Michaël Prætorius Creutzbergensis
(= HMT "Felix Mendelssohn Bartholdy" Leipzig – Schriften 19)

Hildesheim/Zurich/New York: Olms 2022
[Language-Editing]

Conant, James/Chakraborty, Sanjit (Eds.):
Engaging Putnam
(= Berlin Studies in Knowledge Research 17)

Berlin/Boston: De Gruyter 2022

[Copy-Editing]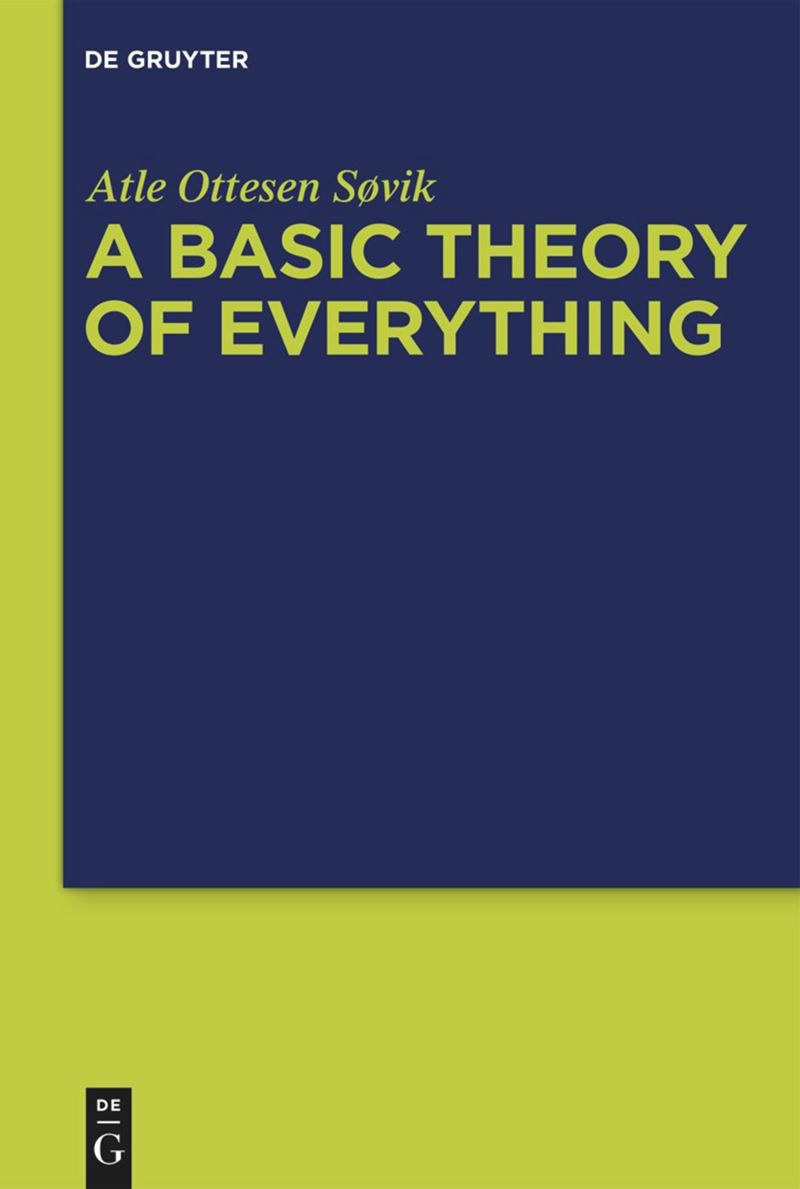 Søvik, Atle Ottesen:
A Basic Theory of Everything. A Fundamental Theoretical Framework for Science and Philosophy

Berlin/Boston: De Gruyter 2022

[Copy-Editing]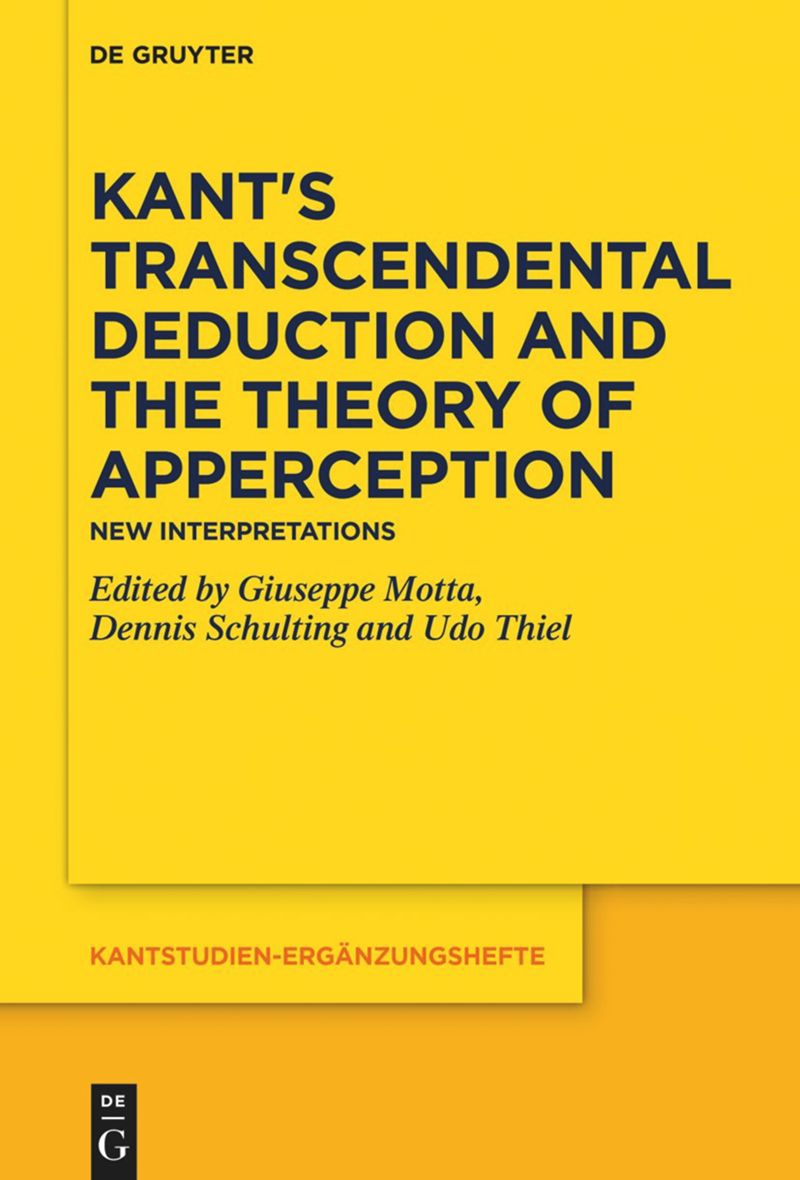 Motta, Giuseppe/Schulting, Dennis/Thiel, Udo (Eds.):
Kant's Transcendental Deduction and the Theory of Apperception. New Interpretations
(= Kantstudien-Ergänzungshefte 218)

Berlin/Boston: De Gruyter 2022
[Copy-Editing/Language-Polishing]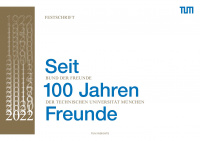 Pabst, Martin:
Seit 100 Jahren Freunde. Bund der Freunde der Technischen Universität München

Munich: TUM University Press 2022

[Language-Editing/Proofreading]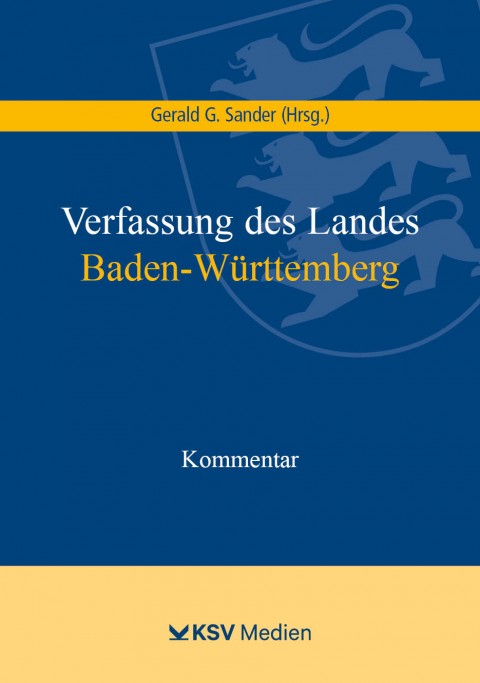 Sander, Gerald G. (Ed.):
Verfassung des Landes Baden-Württemberg. Kommentar

Wiesbaden: Kommunal- und Schul-Verlag 2022

[Copy-Editing]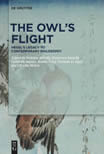 Achella, Stefania et al. (Eds.):
The Owl's Flight. Hegel's Legacy to Contemporary Philosophy

Berlin/Boston: De Gruyter 2021

[Copy-Editing]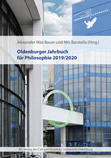 Bauer, Alexander Max/Baratella, Nils (Eds.):
Oldenburger Jahrbuch für Philosophie 2019/2020

Oldenburg: BIS-Verlag 2021

[Proofreading]
Tănăsescu, Ion:
Psychologie, Seiendes, Phantasie bei Franz Brentano

Berlin/Boston: De Gruyter 2021

[Copy-Editing]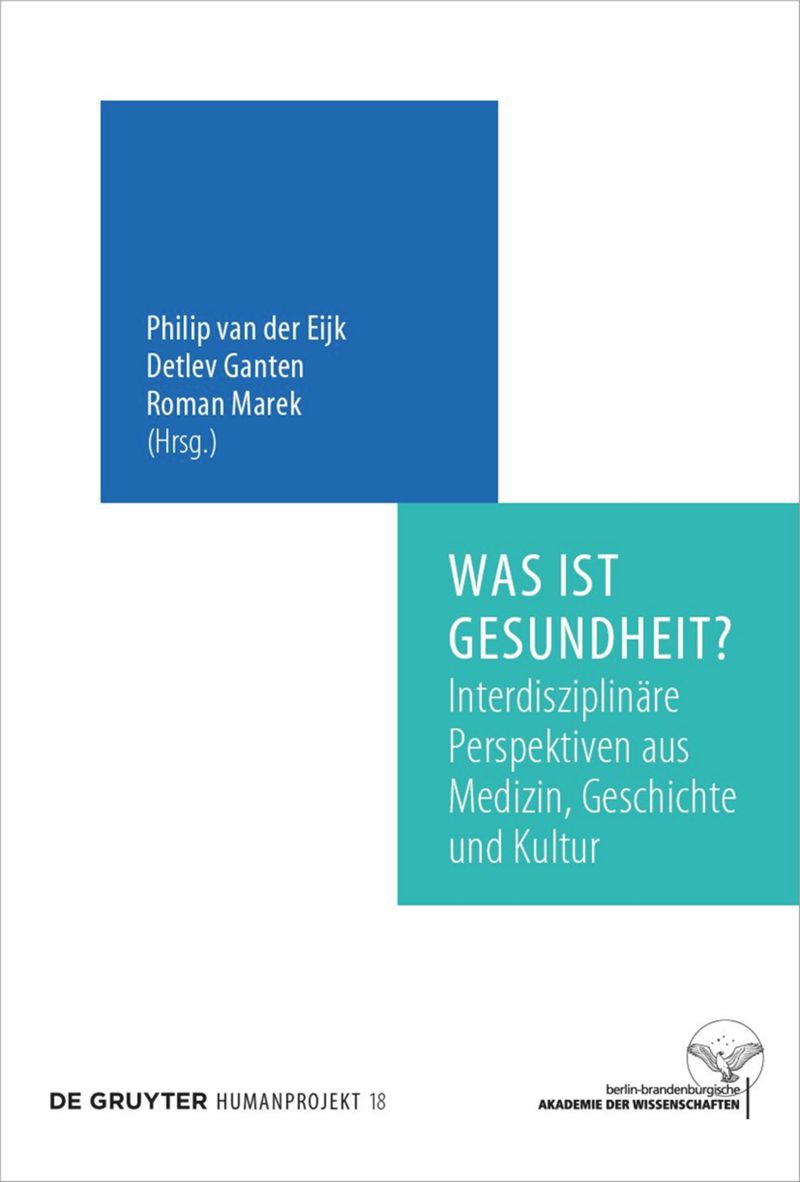 Van der Eijk, Philip/Ganten, Detlev/Marek, Roman (Eds.):
Was ist Gesundheit? Interdisziplinäre Perspektiven aus Medizin, Geschichte und Kultur

Berlin/Boston: De Gruyter 2021

[Copy-Editing/Language-Editing]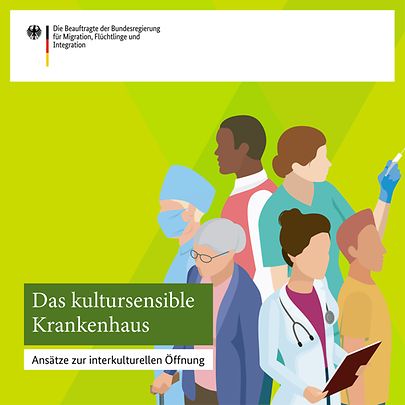 Beauftragte der Bundesregierung für Migration, Flüchtlinge und Integration (Ed.):
Das kultursensible Krankenhaus. Ansätze zur interkulturellen Öffnung

2nd, revised edition, 2021
[Proofreading]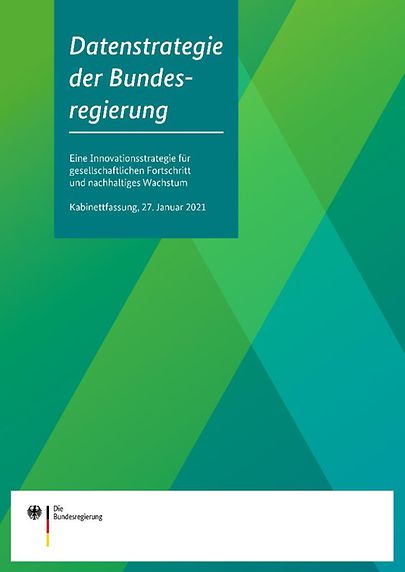 Bundeskanzleramt (Ed.):
Datenstrategie der Bundesregierung. Eine Innovationsstrategie für gesellschaftlichen Fortschritt und nachhaltiges Wachstum

Kabinettfassung, 27. Januar 2021

[Proofreading]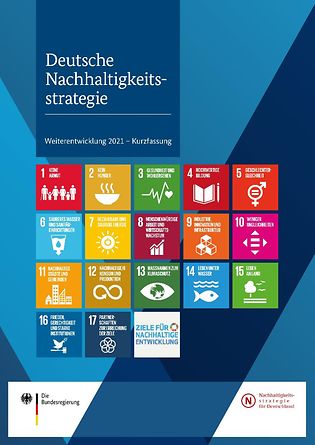 Die Bundesregierung (Ed.):
Deutsche Nachhaltigkeitsstrategie

Weiterentwicklung 2021
[Proofreading]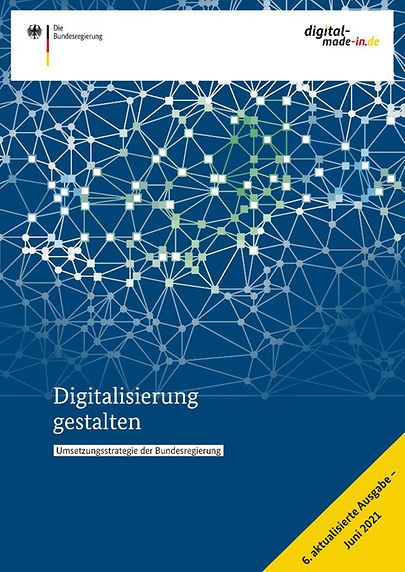 Presse- und Informationsamt der Bundesregierung (Ed.):
Digitalisierung gestalten. Umsetzungsstrategie der Bundesregierung

6th edition, June 2021

[Proofreading]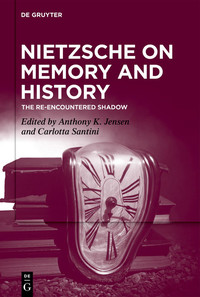 Jensen, Anthony K./Santini, Carlotta (Eds.):
Nietzsche on Memory and History.
The Re-Encountered Shadow
Berlin/Boston: De Gruyter 2021
[Copy-Editing]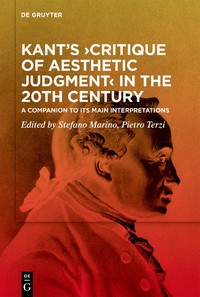 Marino, Stefano/Terzi, Pietro (Eds.):
Kant's "Critique of Aesthetic Judgment" in the 20th Century. A Companion to Its Main Interpretations
Berlin/Boston: De Gruyter 2021
[Copy-Editing]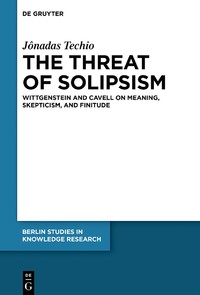 Techio, Jônadas:
The Threat of Solipsism. Wittgenstein and Cavell on Meaning, Skepticism, and Finitude (= Berlin Studies in Knowledge Research 16)
Berlin/Boston: De Gruyter 2021
[Copy-Editing]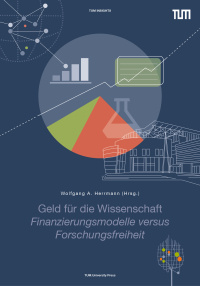 Herrmann, Wolfgang A. (Ed.):
Geld für die Wissenschaft. Finanzierungsmodelle versus Forschungsfreiheit

Munich: TUM University Press 2020

[Language-Editing/Proofreading]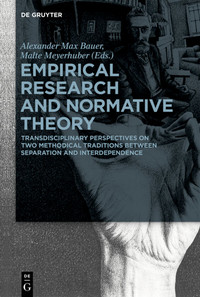 Bauer, Alexander Max/Meyerhuber, Malte (Eds.):
Empirical Research and Normative Theory. Transdisciplinary Perspectives on Two Methodical Traditions Between Separation and Interdependence
Berlin/Boston: De Gruyter 2020
[Copy-Editing]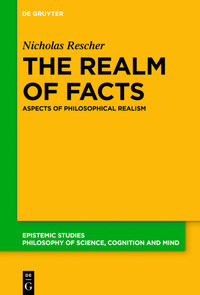 Rescher, Nicholas:
The Realm of Facts. Aspects of Philosophical Realism
(= Epistemic Studies 39)
Berlin/Boston: De Gruyter 2020
[Copy-Editing]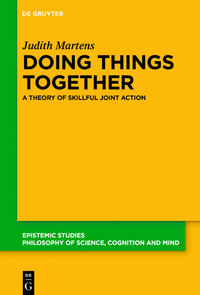 Martens, Judith:
Doing Things Together. A Theory of Skillful Joint Action
(= Epistemic Studies 41)
Berlin/Boston: De Gruyter 2020
[Copy-Editing]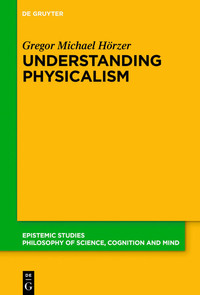 Hörzer, Gregor M.:
Understanding Physicalism
(Epistemic Studies 43)
Berlin/Boston: De Gruyter 2020
[Copy-Editing]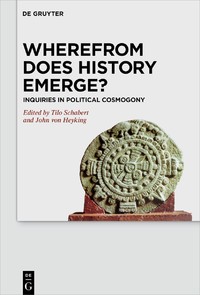 Schabert, Tilo/Heyking, John von (Eds.):
Wherefrom Does History Emerge?
Inquiries in Political Cosmogony
Berlin/Boston: De Gruyter 2020
[Copy-Editing]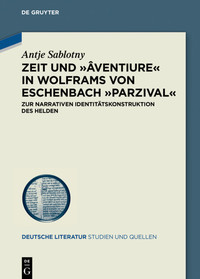 Sablotny, Antje:
Zeit und "âventiure" in Wolframs von Eschenbach "Parzival". Zur narrativen Identitätskonstruktion des Helden
Berlin/Boston: De Gruyter 2020
[Proofreading]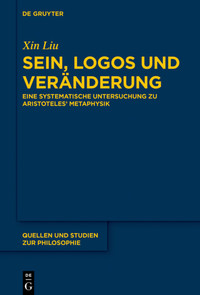 Xin Liu:
Sein, Logos und Veränderung. Eine systematische Untersuchung zu Aristoteles' Metaphysik (= Quellen und Studien zur Philosophie 139)
Berlin/Boston: De Gruyter 2020
[Copy-Editing/Proofreading]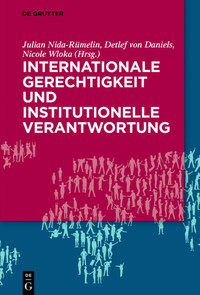 Nida-Rümelin, Julian/Daniels, Detlef von/Wloka, Nicole (Eds.):
Internationale Gerechtigkeit und institutionelle Verantwortung
Berlin/Boston: De Gruyter 2019
[Copy-Editing/Proofreading]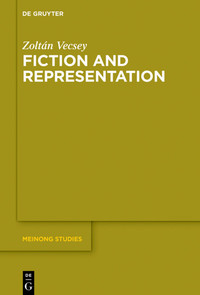 Vecsey, Zoltán:
Fiction and Representation
(= Meinong Studies/Meinong Studien 9)
Berlin/Boston: De Gruyter 2019
[Copy-Editing]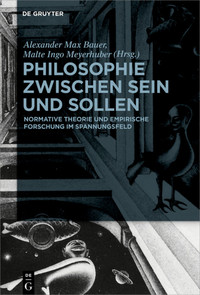 Bauer, Alexander Max/Meyerhuber, Malte (Eds.):
Philosophie zwischen Sein und Sollen. Normative Theorie und empirische Forschung im Spannungsfeld
Berlin/Boston: De Gruyter 2019
[Proofreading]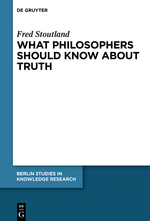 Stoutland, Fred:
What Philosophers Should Know About Truth
Ed. Jeffery Edward Malpas, with an introduction by Tim Crane
(= Berlin Studies in Knowledge Research 15)

Berlin/Boston: De Gruyter 2019
[Copy-Editing]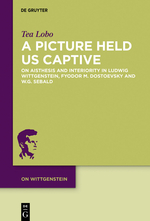 Lobo, Tea:
A Picture Held Us Captive. On Aisthesis and Interiority in Ludwig Wittgenstein, Fyodor M. Dostoevsky and W.G. Sebald
(= On Wittgenstein 6)
Berlin/Boston: De Gruyter 2019
[Copy-Editing]
Pabst, Martin/Herrmann, Wolfgang A.:
Alumni der TUM. Prägende Gestalter aus der Technischen Universität München
Munich: TUM University Press 2018
[Editing]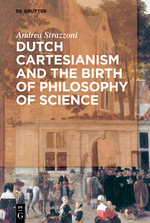 Strazzoni, Andrea:
Dutch Cartesianism and the Birth of Philosophy of Science. From Regius to 's Gravesande

Berlin/Boston: De Gruyter 2018
[Copy-Editing]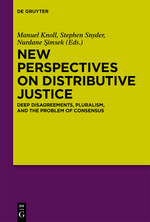 Knoll, Manuel/Snyder, Stephen/Şimsek, Nurdane (Eds.):
New Perspectives on Distributive Justice. Deep Disagreements, Pluralism, and the Problem of Consensus

Berlin/Boston: De Gruyter 2018

[Copy-Editing]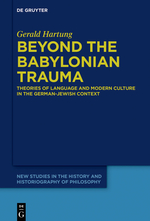 Hartung, Gerald:
Beyond the Babylonian Trauma. Theories of Language and Modern Culture in the German-Jewish Context
(= New Studies in the History and Historiography of Philosophy 5)

Berlin/Boston: De Gruyter 2018

[Copy-Editing]
Babich, Babette (Ed.):
Hermeneutic Philosophies of Social Science
Berlin/Boston: De Gruyter 2017
[Copy-Editing]
Giorgini, Giovanni/Irrera, Elena (Eds.):
The Roots of Respect. A Historic-Philosophical Itinerary
Berlin/Boston: De Gruyter 2017
[Copy-Editing]
Fabbianelli, Faustino:
Karl Leonhard Reinhold's Transcendental Psychology
(= Reinholdiana 3)
Berlin/Boston: De Gruyter 2016
[Editing]
Kolman, Vojtěch:
Zahlen
(Grundthemen Philosophie)
Berlin/Boston: De Gruyter 2016
[Proofreading]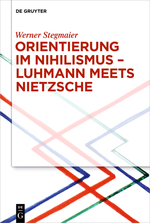 Stegmaier, Werner:
Orientierung im Nihilismus – Luhmann meets Nietzsche
Berlin/Boston: De Gruyter 2016
[Copy-Editing]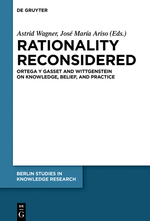 Wagner, Astrid/Ariso, José María (Eds.):
Rationality Reconsidered. Ortega y Gasset and Wittgenstein on Knowledge, Belief, and Practice
(=Berlin Studies in Knowledge Research 9)
Berlin/Boston: De Gruyter 2016
[Editing]


Typesetting/Layout: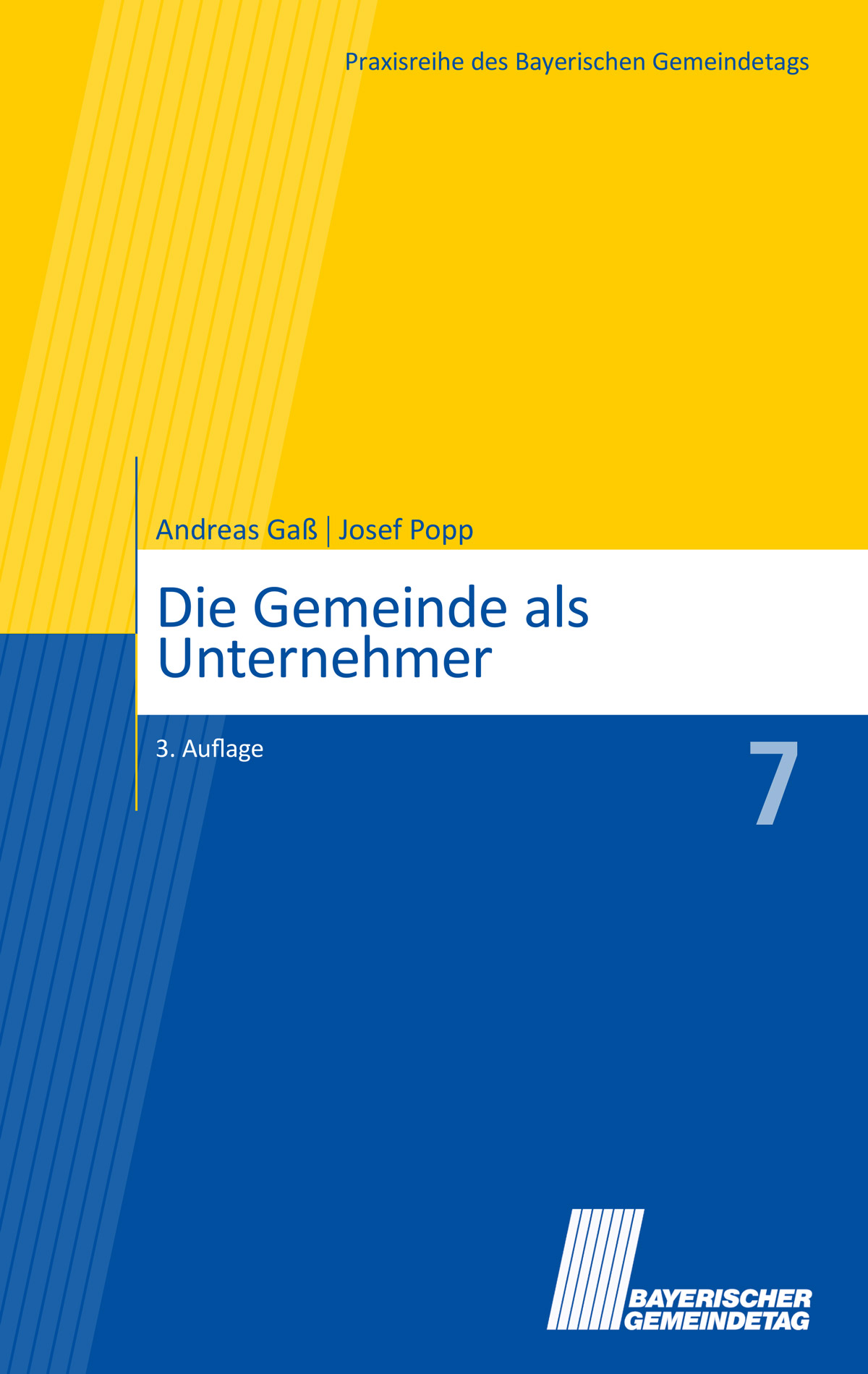 Gaß, Andreas/Popp, Josef (Eds.):
Die Gemeinde als Unternehmer
(= Praxisreihe des Bayerischen Gemeindetags 7)

Wiesbaden: Kommunal- und Schul-Verlag 2021

[Typesetting]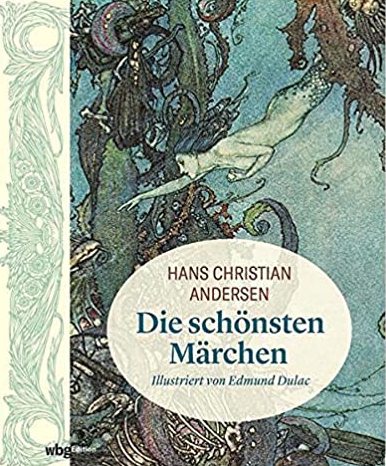 Andersen, Hans Christian
Die schönsten Märchen.
Illustriert von Edmund Dulac

Darmstadt: wbg Edition 2022

[Typesetting]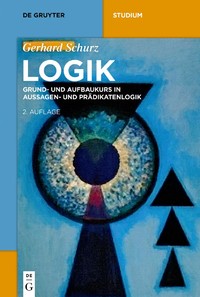 Schurz, Gerhard:
Logik. Grund- und Aufbaukurs in Aussagen- und Prädikatenlogik
2., amended and enlarged edition

Berlin/Boston: De Gruyter 2020
[Typesetting]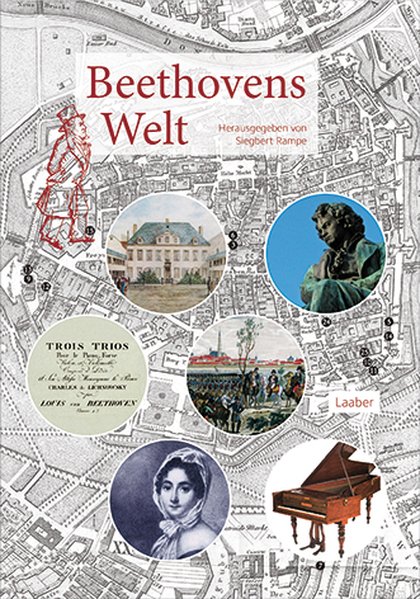 Rampe, Sigbert (Ed.):
Beethovens Welt
(= Das Beethoven-Handbuch 5)
Laaber: Laaber Verlag 2019
[Typesetting]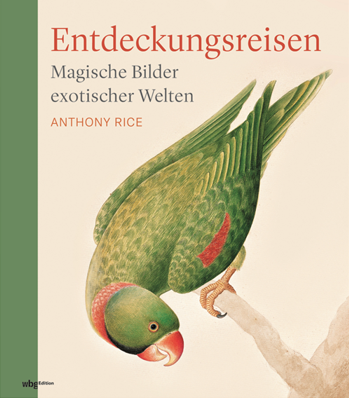 Rice, Anthony:
Entdeckungsreisen. Magische Bilder exotischer Welten
Darmstadt: wbg Edition 2019
[Typesetting]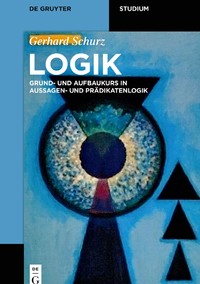 Schurz, Gerhard:
Logik. Grund- und Aufbaukurs in Aussagen- und Prädikatenlogik
(De Gruyter Studium)

Berlin/Boston: De Gruyter 2018
[Typesetting]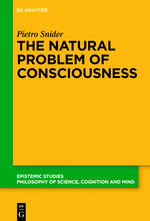 Snider, Pietro:
The Natural Problem of Consciousness
(= Epistemic Studies 36)
Berlin/Boston: De Gruyter 2017
[Typesetting]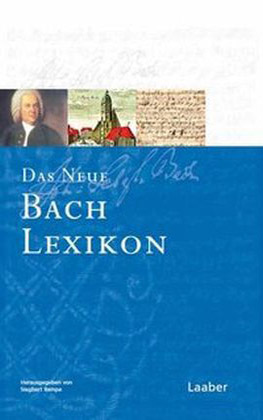 Rampe, Sigbert (Ed.):
Das neue Bach-Lexikon
3., revised and enlarged edition of the Bach-Lexikon
Laaber: Laaber Verlag 2015
[Typesetting/Layout]
Indexing: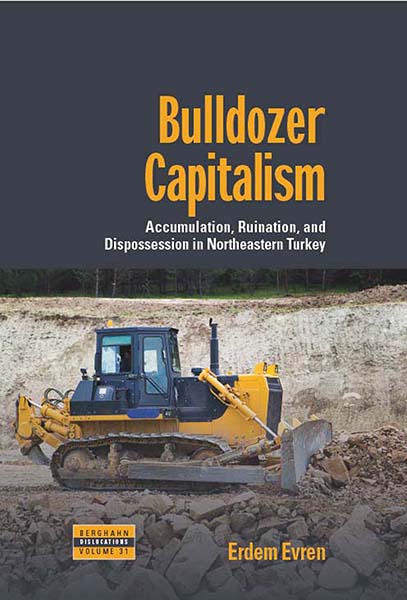 Evren, Erdem:
Bulldozer Capitalism. Accumulation, Ruination, and Dispossession in Northeastern Turkey
New York/Oxford: Berghahn 2022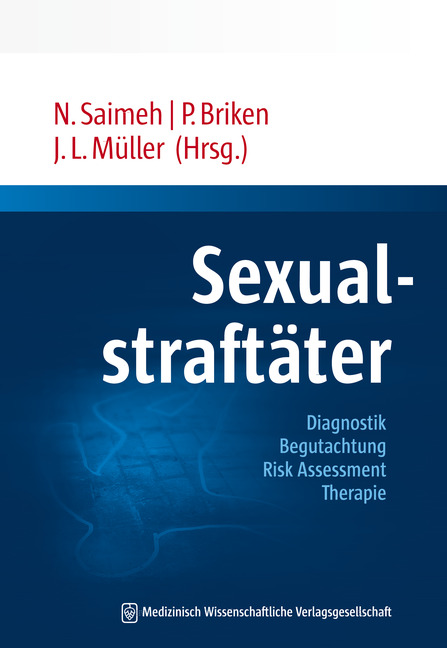 Saimeh, Nahlah/Briken, Peer/Müller, Jürgen L. (Eds.):
Sexualstraftäter. Diagnostik – Begutachtung – Risk Assessment – Therapie

Berlin: Medizinisch Wissenschaftliche Verlagsgesellschaft 2021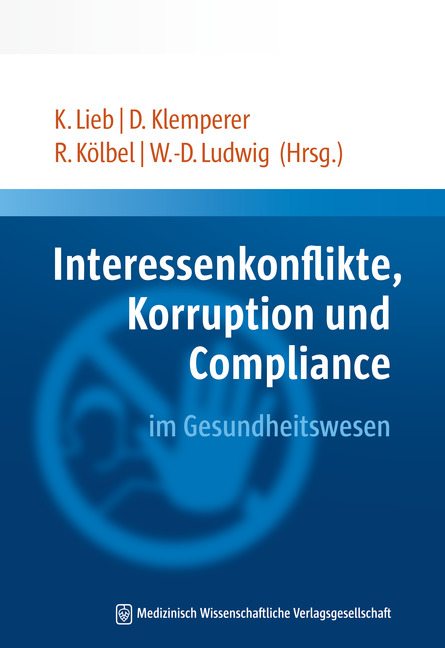 Lieb, Klaus/Klemperer, David/Kölbel, Ralf/Ludwig, Wolf-Dieter (Eds.):
Interessenkonflikte, Korruption und Compliance im Gesundheitswesen
Berlin: Medizinisch Wissenschaftliche Verlagsgesellschaft 2018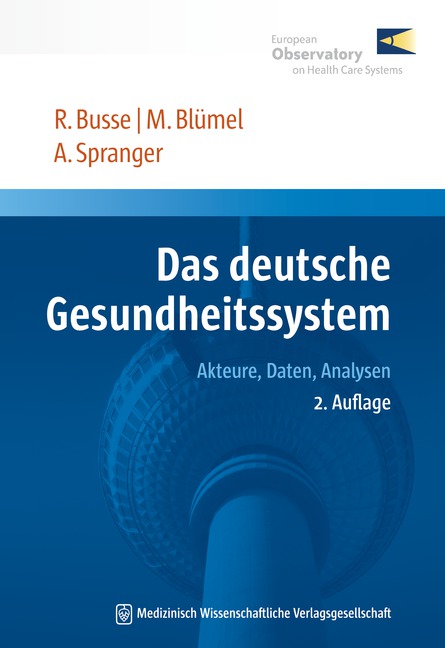 Busse, Reinhard et al.:
Das deutsche Gesundheitssystem. Akteure, Daten, Analysen
2nd edition
Berlin: Medizinisch Wissenschaftliche Verlagsgesellschaft 2017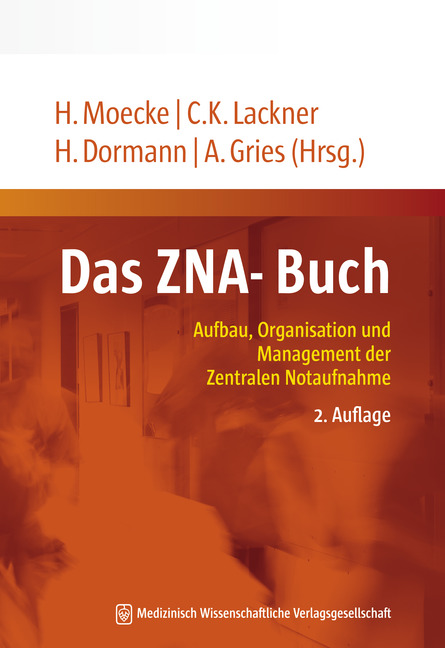 Moecke, Heinzpeter et al. (Eds.):
Das ZNA-Buch. Aufbau, Organisation und Management der Zentralen Notaufnahme
2nd edition
Berlin: Medizinisch Wissenschaftliche Verlagsgesellschaft 2017




Below you find a selection of other book publications we contributed to in recent years:
Acharya, Vinod: Nietzsche's Meta-Existentialism (= Monographien und Texte zur Nietzsche-Forschung 65). Berlin/Boston: De Gruyter 2014. [Copy-Editing]

Benne, Christian/Georg, Jutta (Eds.): Friedrich Nietzsche. Die Fröhliche Wissenschaft (= Klassiker Auslegen 57). Berlin/Boston: De Gruyter 2015. [Copy-Editing]

Brock, Eike: Nietzsche und der Nihilismus (= Monographien und Texte zur Nietzsche-Forschung 68). Berlin/Boston: De Gruyter 2015. [Copy-Editing]

Bru, Sascha/Huemer, Wolfgang/Steuer, Daniel (Eds.): Wittgenstein Reading (= On Wittgenstein 2). Berlin/Boston: De Gruyter 2013. [Copy-Editing]

Brusotti, Marco/McNeal, Michael/Schubert, Corinna/Siemens, Herman (Eds.): European/Supra-European: Cultural Encounters in Nietzsche's Philosophy. Berlin/Boston: De Gruyter 2020. [Copy-Editing]

Clewis, Robert R. (Ed.): Reading Kant's Lectures. Boston/Berlin: De Gruyter 2015. [Copy-Editing]

Constancio, João/Mayer Branco, Maria João/Ryan, Bartholomew (Eds.): Nietzsche and the Problem of Subjectivity (= Nietzsche Today 5). Berlin/Boston: De Gruyter 2015. [Copy-Editing]

Dörnemann, Maria: Plan Your Family – Plan Your Nation. Bevölkerungspolitik als internationales Entwicklungshandeln in Kenia (1932–1993) (= Studien zur Internationalen Geschichte 45). Berlin/Boston: De Gruyter Oldenbourg 2019. [Copy-Editing]

Ebke, Almuth: Britishness. Die Debatte über nationale Identität in Großbritannien, 1967 bis 2008 (= Ordnungssysteme 55). Berlin/Boston: De Gruyter 2019. [Copy-Editing]

Ficara, Elena (Ed.): Contradictions: Logic, History, Actuality. Berlin/Boston: De Gruyter 2014. [Copy-Editing]

Geiger, Friedrich/Sichardt, Martina (Eds.): Beethovens Kammermusik. Das Handbuch. Laaber: Laaber-Verlag 2014. [Layout]

Gonzalez, Wenceslao J.: Philosophy of Psychology: Causality and Psychological Subject (= Epistemic Studies 38). Berlin/Boston: De Gruyter 2018. [Copy-Editing]

Gori, Pietro: Nietzsche´s Pragmatism. A Study on Perspectival Thought (= Monographien und Texte zur Nietzsche-Forschung 72). Berlin/Boston: De Gruyter 2019. [Copy-Editing]

Hartmann, Nicolai: Aesthetics. Trans. by Eugene Kelly. Berlin/Boston: De Gruyter 2014. [Copy-Editing and Indexing]

Hartmann, Nicolai: Possibility and Actuality. Trans. by Alex Scott und Stephanie Adair. Berlin/Boston: De Gruyter 2013. [Copy-Editing]

Hay, Katia/dos Santos, Leonel R. (Eds.): Nietzsche, German Idealism and Its Critics (= Nietzsche Today 4). Berlin/Boston: De Gruyter 2015. [Copy-Editing]

Hofmann, Richard Paul: Willensschwäche. Eine handlungstheoretische und moralphilosophische Untersuchung (Ideen und Argumente). Berlin/Boston: De Gruyter 2015. [Proofreading and Indexing]

Husbands, Conor: Klossowski's Semiotic of Intensity. Time, Language and The Vicious Circle. Berlin/Boston: De Gruyter 2020. [Copy-Editing]

Lodes, Birgit/Raab, Armin (Eds.): Beethovens Bühnenwerke und Vokalmusik. Das Handbuch. Laaber: Laaber-Verlag 2014. [Layout]

Martin, Christian (Ed.): Language, Form(s) of Life, and Logic. Investigations after Wittgenstein (= On Wittgenstein 4). Berlin/Boston: De Gruyter 2018. [Copy-Editing]

Marx, Hans Joachim: Händel und die geistliche Musik des Barockzeitalters. Laaber: Laaber-Verlag 2013. [Editing, Layout and Indexing]

Saarinen, Sampsa Andrei: Nietzsche, Religion, and Mood (= Monographien und Texte zur Nietzsche-Forschung 71). Berlin/Boston: De Gruyter 2019. [Copy-Editing]

Wilden, Eva Maria: Manuscript, Print and Memory. Relics of the Cankam in Tamilnadu (= Studies in Manuscript Cultures 3). Berlin/Boston: De Gruyter 2014. [Copy-Editing]

Westerdale, Joel: Nietzsche's Aphoristic Challenge (= Monographien und Texte zur Nietzsche-Forschung 64). Berlin/Boston: De Gruyter 2013. [Copy-Editing]

Williams, Peter (Ed.): The Organ Yearbook. A Journal for the Players & Historians
of Keyboard Instruments. Vol. 44 (2015). [Layout]

Wolf, Reinhart et. al (Eds.): Aus Fehlern lernen – Qualitätsmanagement im Kinderschutz. Opladen/Berlin/Toronto: Barbara Budrich Press 2013. [Layout]